Art (1945-contemporary) > Figurative Painting (70s - contemporary) Paul Wunderlich - Biography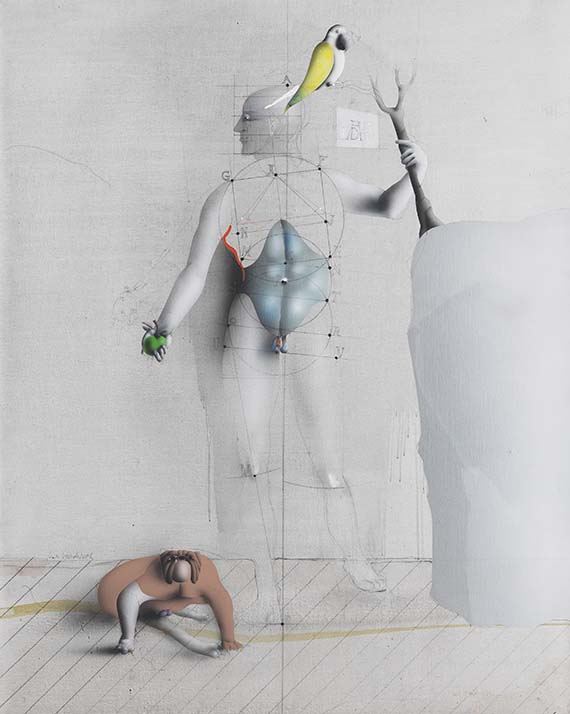 ---
Zu A.D.: Adam. 1970.
Mixed media. Acrylic and color pen on canvas.
Jensen 356. Bottom right signed and dated and once more signed in bottom left. 161 x 130 cm (63.3 x 51.1 in).
[AR].
• In the 1970s Paul Wunderlich was repeatedly occupied with icons of art history, among them Albrecht Dürer.
• In his typical manner, he alienates the originale and stages his figures in unknown surrealistic image worlds.
• He is one of the most important representatives of "Phantastic Realism".

PROVENANCE: Galerie Brusberg, Hanover.

EXHIBITION: Paul Wunderlich zum 50. Geburtstag. Galerie Brusberg, Hanover, March 20 - May 14, 1977.
Paul Wunderlich Retrospective in Japan. Traveling Exhibition. Tokyo, Hokkaido, Osaka, Gifu, 1995.
Paul Wunderlich zum 80. Geburtstag, Galerie Brusberg, Berlin, May 05 - June 30, 2007.


For information concerning the condition, please view the high resolution image / backside image.