Art (1945-contemporary) > Figurative Painting (40s-60s ) Wilhelm von Hillern-Flinsch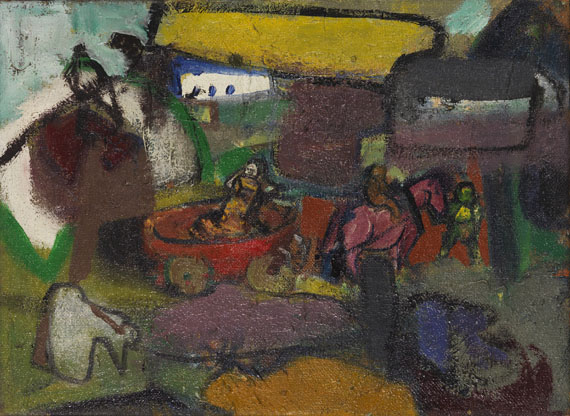 Dorfszene. Wohl 1950 er Jahre.
Oil on burlap.
Verso of the burlap barely legibly signed and inscribed "BI 96". 49 x 67 cm (19.2 x 26.3 in) . [CH].

PROVENANCE: Private collection Southern Germany.

In very good condition, with strong colors. Pastose parts with slight craquelé, with isolated clodded spots. Lower edge with small surface splits and tiny flaked spots. The condition report was compiled in daylight with the help of an ultraviolet light and to the best of knowledge.
For information concerning the condition, please view the high resolution image / backside image.