Art (1900-1945) > Expressionism Erich Heckel - Biography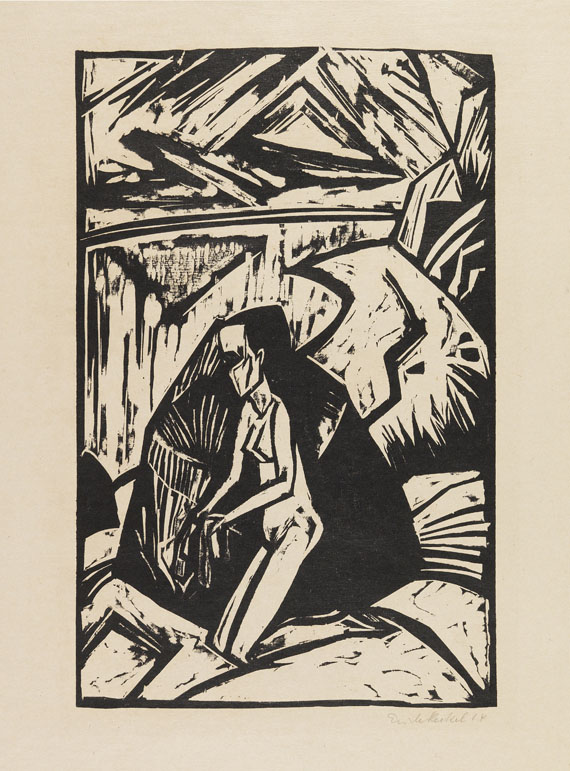 Kniende am Stein. 1913.
Woodcut.
Dube H258 a. A. (of b.). Signed and dated "14". From an edition of unknown print run. On creme wove paper. 50 x 32.1 cm (19.6 x 12.6 in). Sheet: 70 x 56 cm ( x 22 in).
[CH].

PROVENANCE: Galerie Pels-Leusden, Berlin.
Private collection South-Western Germany.

Fine copy, in good condition. With faint mount staining, margins slightly creased and with isolated squeezemarks. Lower right corner with faint water stain. Tiny isolated splits in edges, around 0.3 to 1.3 cm. Verso of upper margin with old mounting remains, minimally overlapping to recto.
For information concerning the condition, please view the high resolution image / backside image.