Art (1900-1945) > Figurative Painting (40s-60s ) Hannah Höch - Biography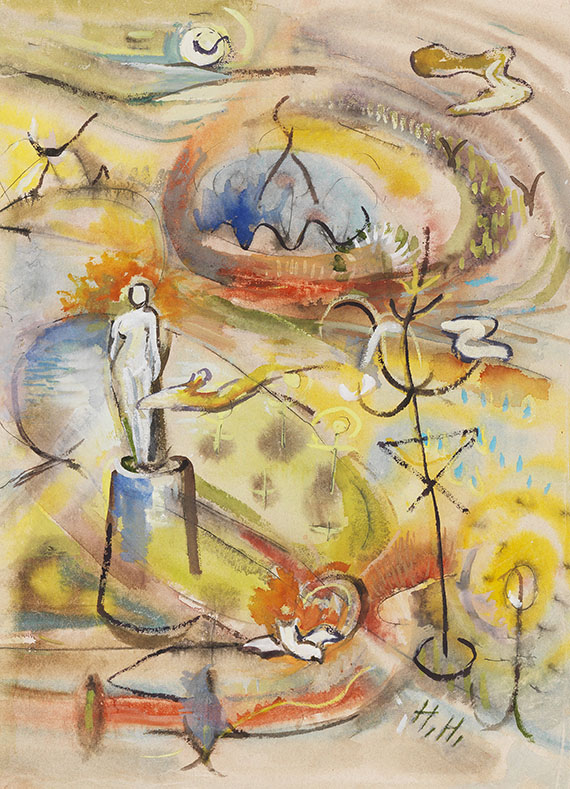 Flora. 1942.
Watercolor, ink brush and opaque white.
Monogrammed in lower right. Verso signed and with the estate stamp. On rose laid paper. 48.4 x 35.5 cm (19 x 13.9 in), almost the full sheet.
[CE].

PROVENANCE: Galerie Koller, Zürich.
Private collection Lower Saxony.

LITERATURE: Galerie Wolfgang Ketterer, Munich, auction 144, 19th and 20th Century, December 4, 1989, lot no. 507 (with illu.).
Remmert und Barth, Hannah Höch - Werke und Worte, 1982, p. 110 (with illu.).

In good condition. Margins slighty creased, and with smoothed creasemarks respectively. Both lower corners and the lower right margin with a tiny pinhole presumably originating from the making. [CE]
For information concerning the condition, please view the high resolution image / backside image.