Art (1945-contemporary) > Figurative Painting (70s - contemporary) Roberto Sebastian Echaurren Matta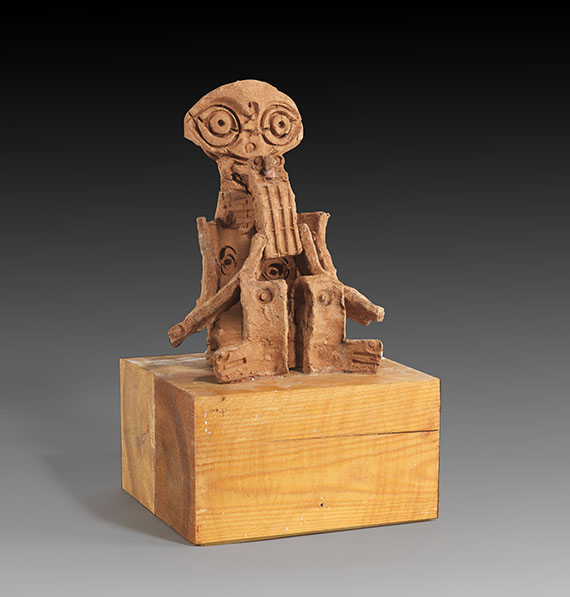 Figur mit Vogel. Wohl 1980s.
Ceramics. Terracotta figure on wooden base.
Verso with scratched signature. 21 x 17 x 12 cm (8.2 x 6.6 x 4.7 in). Sockel: 10,5 x 18 cm (4,1 x 7 x 7 in).
[SM].

With a photo certified by Omero Bordo, Archivio Ceramica Scultura Matta.

Good overall impression. Glued breakages to arms and legs of the figure and on the bird's beak. Base presumably not original.
For information concerning the condition, please view the high resolution image / backside image.