Art (1900-1945) > Expressionism Otto Gleichmann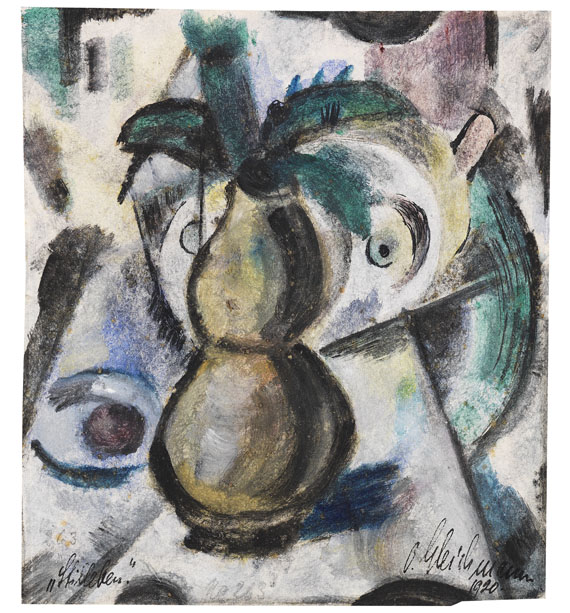 Stillleben. 1920.
Gouache.
Lower right signed and dated. Lower left titled. Barely legibly inscribed "No 283" in lower right and "263" in left. On light board. 16.5 x 15 cm (6.4 x 5.9 in), the full sheet.
[CE].
Attractive and expressive still life by the maverick German expressionist.

PROVENANCE: Private collection Lower Saxony.

LITERATURE: Rudolf Lange, Otto Gleichmann, Göttingen 1963, p. 36 (with illu.).

In good condition. Margins irregularly trimmed. Upper left corner with a smoothed creasemark. [CE]
For information concerning the condition, please view the high resolution image / backside image.